Get Started
Set up your Vault and developer tools to get started.
Let's get you started with Affinidi Trust Network.
Before you begin using our products and developer tools like
Affinidi Portal and Affinidi CLI, you have to install Affinidi Vault. We use the Affinidi Login to authenticate developers and grant access to our products with Affinidi Vault as the identity provider.
Additionally, once you integrate Affinidi Login into your application, you can use your Affinidi Vault to test and verify the integration.
Set up Affinidi Vault
Install the Affinidi Vault Browser Extension via Google Chrome store.
Affinidi Vault
Click the Affinidi Vault Chrome extension found in the Extensions

of the Chrome browser. Click START and provide a valid email address. If you have a backup of your Vault created previously, you can use RESTORE VAULT FROM BACKUP.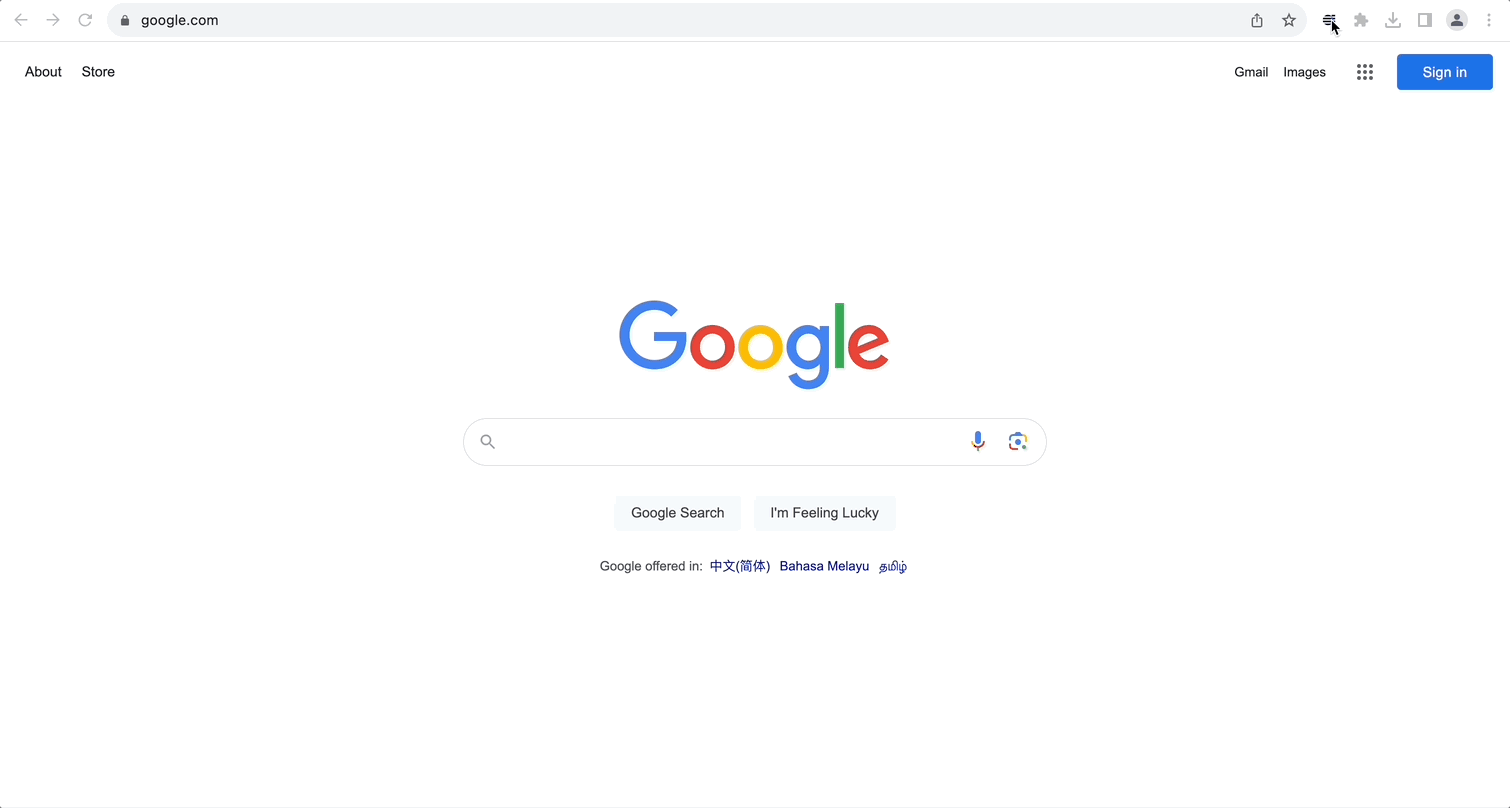 Enter the 6-digit verification code sent to the email address you provided in the previous step and click verify.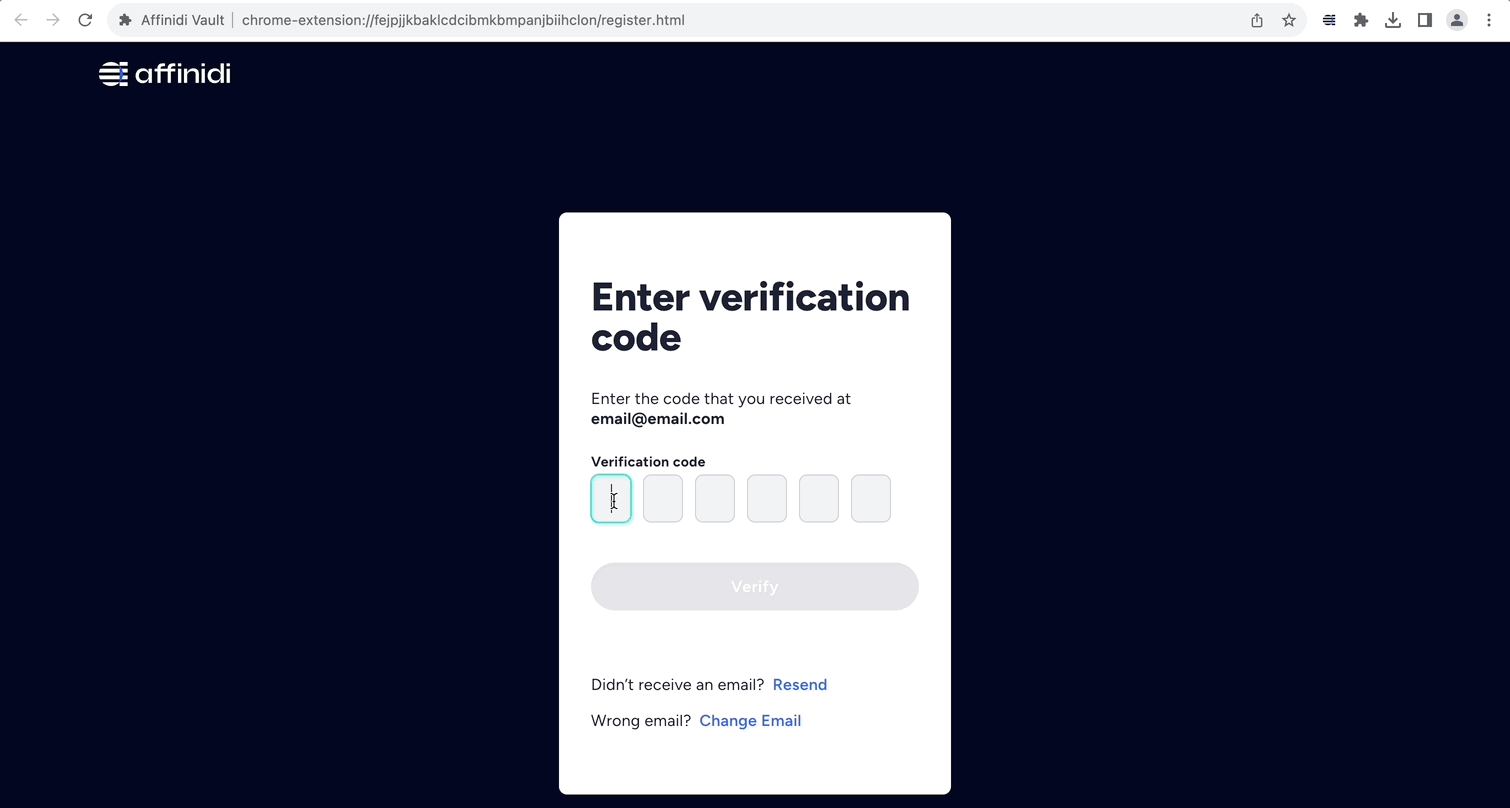 Secure your Vault by providing a secure passphrase. Use this passphrase to unlock your Vault.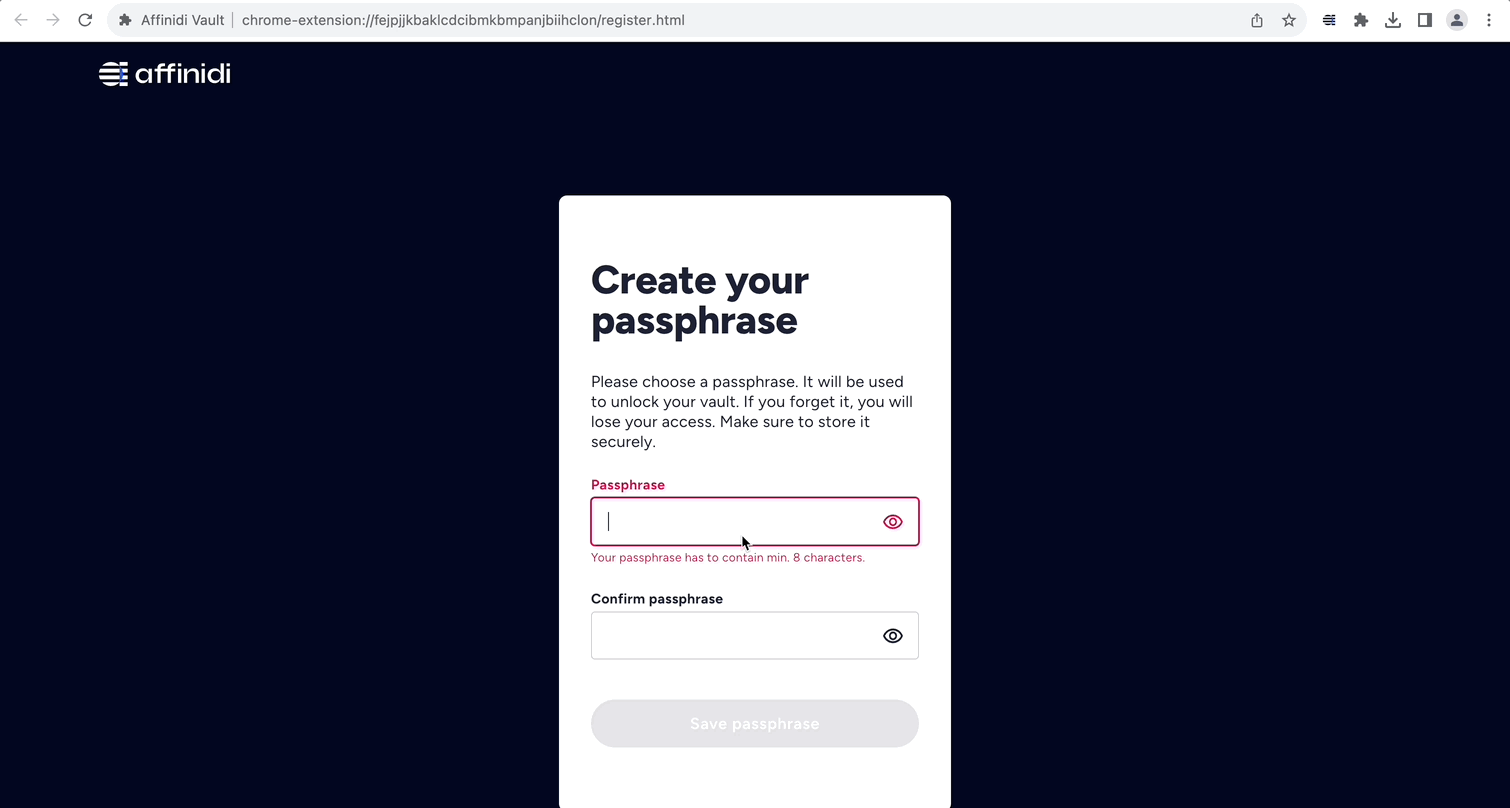 Finally, you should see on the screen that you have successfully registered to the Affinidi Vault.
Vault Passphrase
Remember to keep your passphrase in a secure location since it cannot be retrieved if forgotten, even with your backup. If you forget it, you must reinstall and reconfigure your Vault.
Affinidi Desktop App
After setting up your Affinidi Vault, you can install the Affinidi Desktop App to safeguard and seamlessly unlock your Affinidi Vault for fast and effortless authentication.
Install the Affinidi Desktop App through this link .

After installing the Affinidi Desktop App, go to your Affinidi Vault browser extension settings to start pairing.

Once you authenticate successfully through your desktop, Affinidi Vault will display the pairing status.

Install Affinidi CLI
Download and install NodeJS on your machine if you haven't set it up yet.
Node Version
Affinidi CLI requires Node version 18 and above.
Install Affinidi CLI using Node Package Manager (npm).
    npm install -g @affinidi/cli
Verify that the installation is successful.
You're all set!
What You Can Do Next
After setting up your Affinidi Vault, you can explore how Affinidi Vault and Affinidi Login work, or go through our simple guides below on integrating Affinidi Login to get you up and running and experience first-hand a seamless passwordless experience using your Vault.
---
In this guide, learn how to enable passwordless login in your application.
In 5 simple steps, get started with the Affinidi Trust Network for enhanced User Identity Management and Data Privacy.
Glad to hear it! Please tell us how we can improve more.
Sorry to hear that. Please tell us how we can improve.
Thank you for sharing your feedback so we can improve your experience.